Corsets are a pretty big pain in the ass to make. I think I have it figured out tho.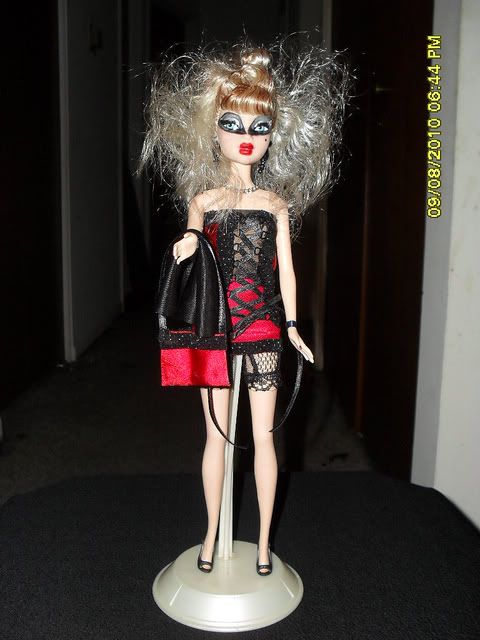 I was going for a kind of Cabaret look and thought the short lace pants sticking out were cute, so I made her skirt very short.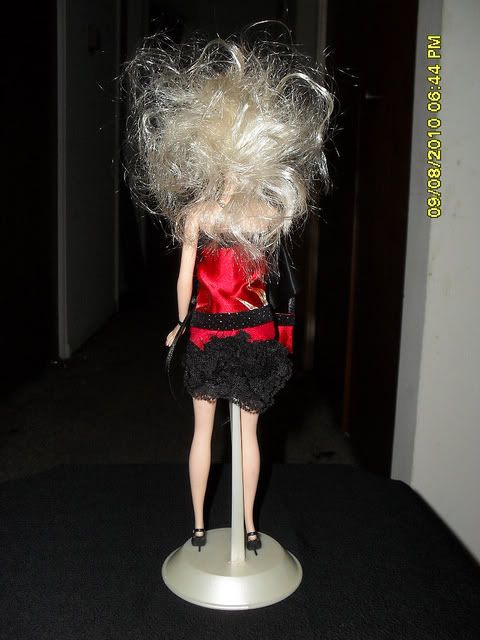 She has a little ruffle bump on her butt, sticking with the fun, Cabaret theme.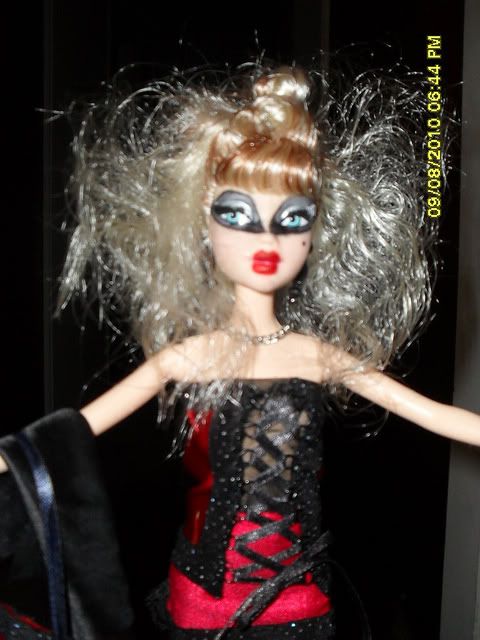 I'm hoping the look doesn't get confused with
Wild Haired Hooker
, because hey, I can see how that...mistake could be made.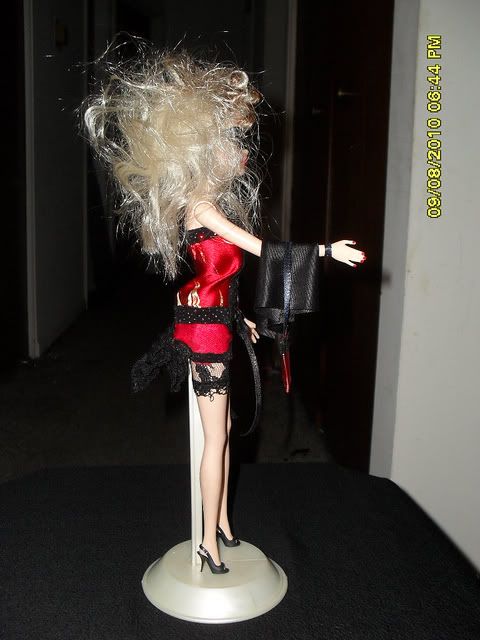 Gotta have the sideview, right? Right.
Now, just waiting for
Apey
to get here so we can make some Barbie art! w00t!
- Joy -