I figured to balance out all the Devils and Demons, I should also make an angel. Or at least an angel like doll. I painted her mask ages ago and lost interest. I do that a lot. I have tons of dolls laying around, painted or half finished, that I've started, then either got mad/frustrated at or lost interest in. I go back to them eventually, when another doll makes me angry or I get of seeing them sit.
A couple weeks ago, I found a stash of painted, naked ladies that needed attention, so I attended them. One of them happened to be this Angel I started ages ago. I started her when I started the Devil/Demon series, but quickly lost interest in her. I didn't have wings or ideas, so I just cast her aside.
I still didn't have wings, but I did have ideas, so I finally finished her. I think she looks pretty. Not a true angel, but close enough. Certainly more Angelic than the rest. And for that, I named her Angellica.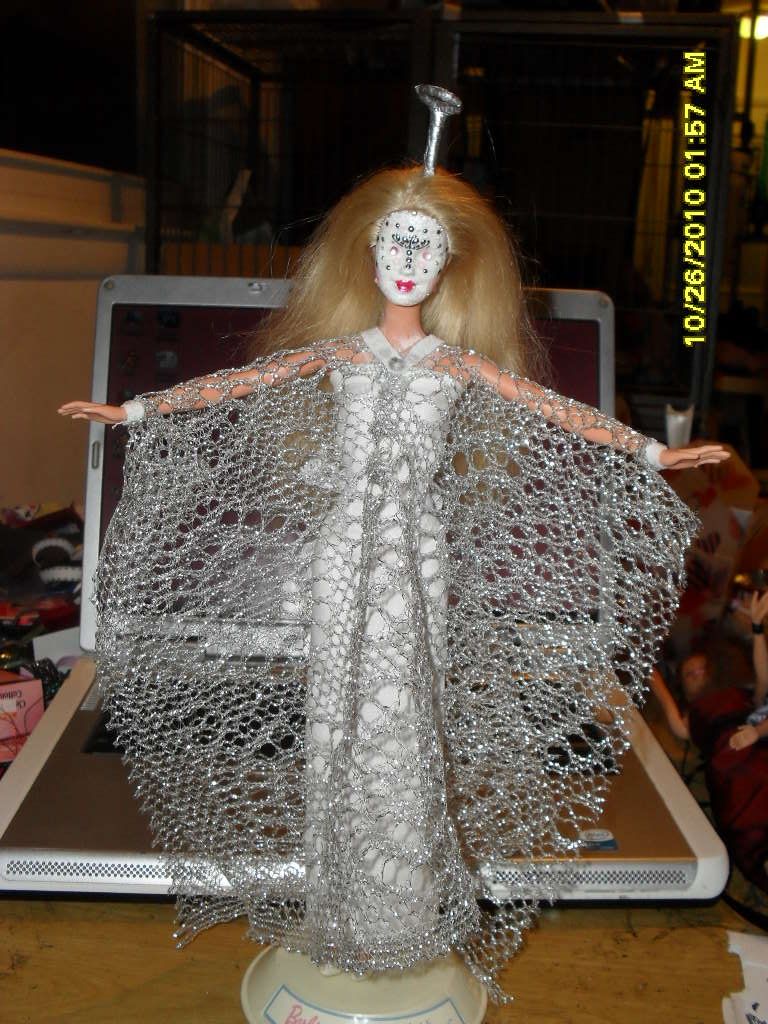 Instead of wings, I used this lacy, shiny, silvery stuff over her white dress. When her arms are outstretched, it kind of gives the illusion of wings.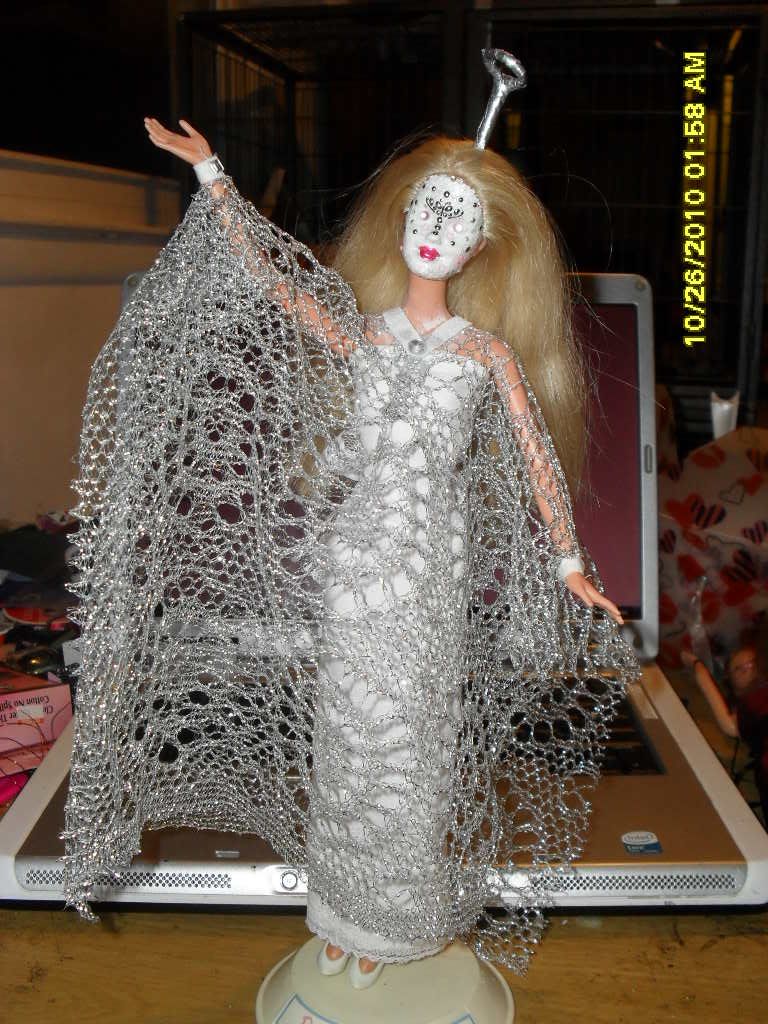 She's certainly different from the others! lol
I loved her white under dress so much, I almost hated to cover it, but she needed some angel-y and this worked this best.
So there it is, my first try at an angel like being. lol
- Joy -